The gruesome ultimate frisbee scene in front of the Marine Detachment. Navy instructors front the Defense Information School face off against the pipeline navy students. Usually a few games are held every Friday at 1700 between students.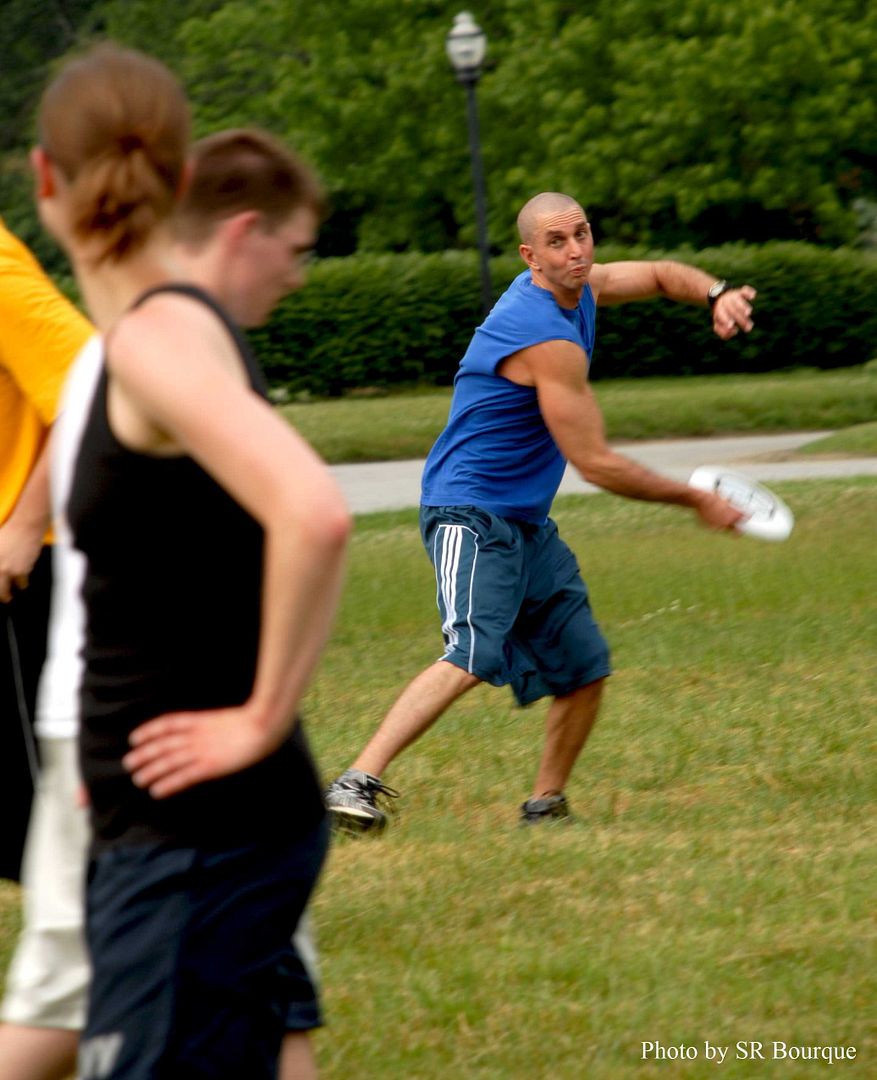 MCC Jason Carter whips a frisbee down the field. Too bad no one's ready to catch it.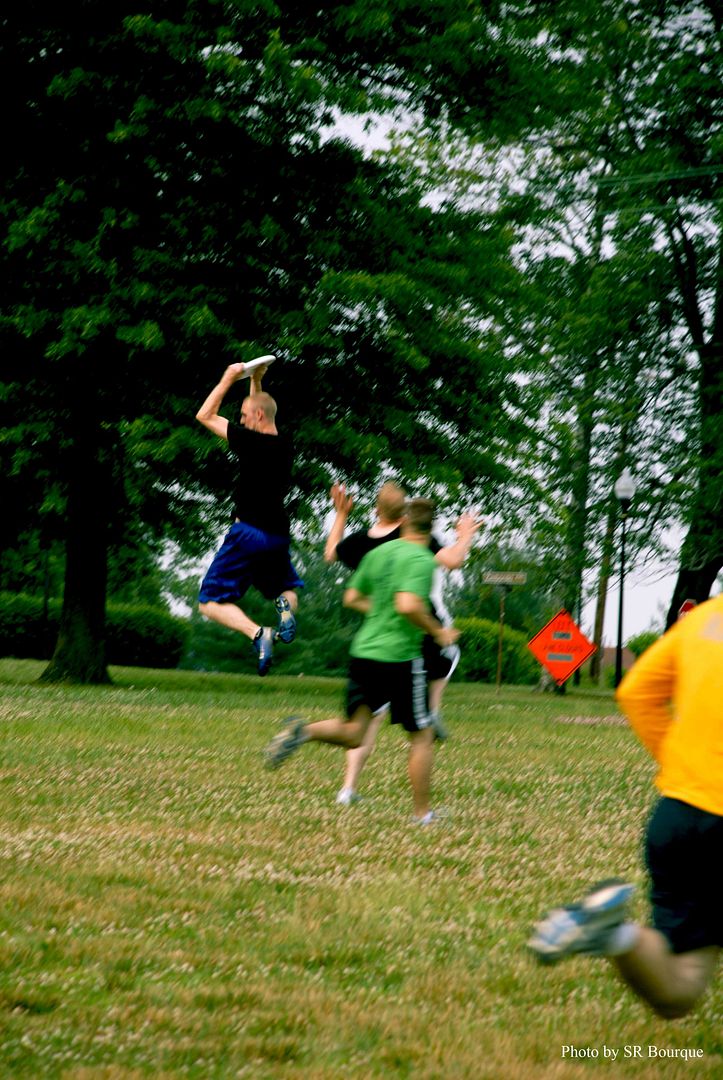 SN Ryan McLearnon aka MC Learnon gracefully leaps into the air for the steal of the day, showing that even frisbee athletes have a heart.

MC1 Adam Vernon has experienced more than a day's worth of an ultimate workout.