SN Hazel (left) and SN Carey (right) set up horse shoes.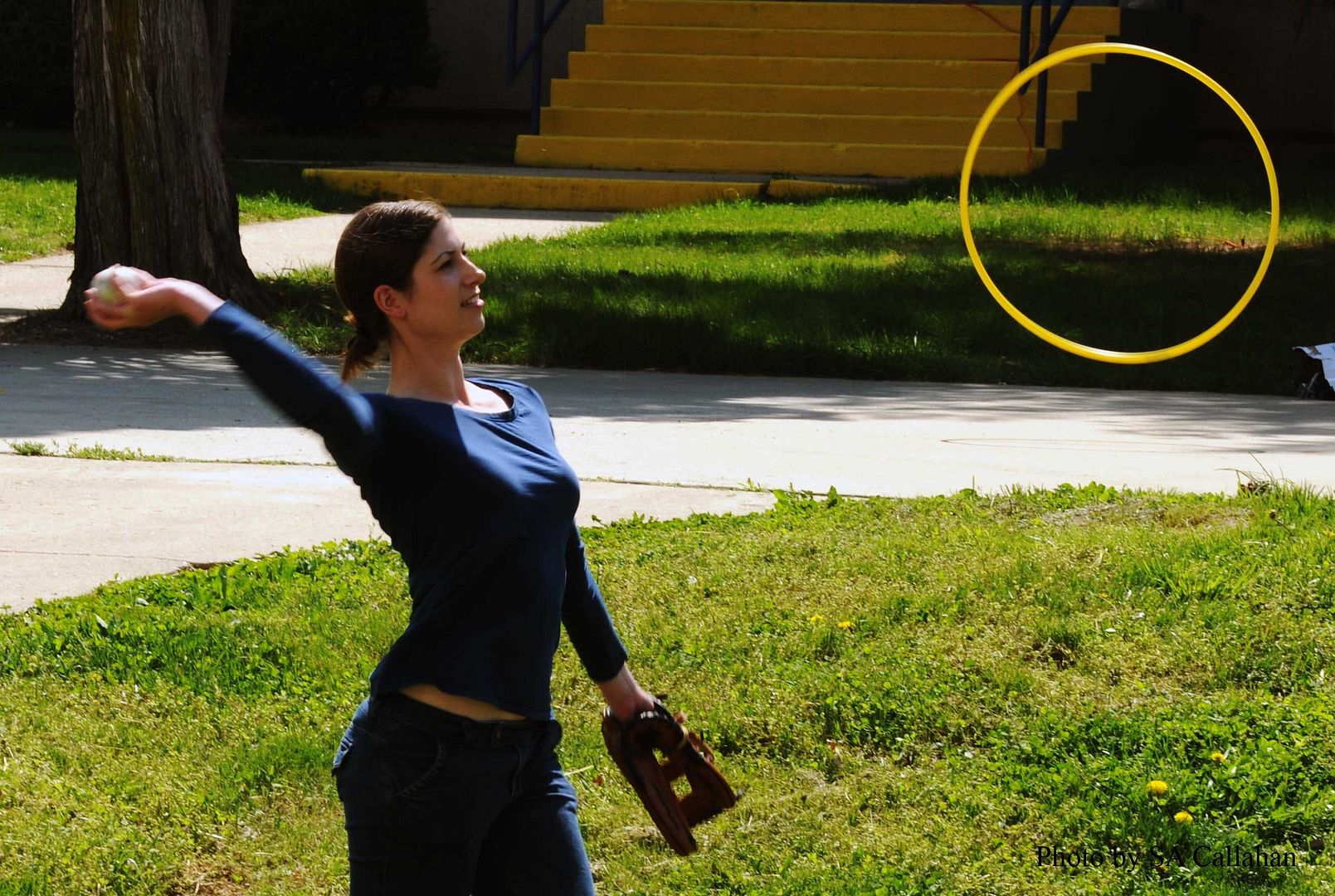 SN Lobao throws a baseball through a hoop as a pass time in front of the Navy Detachment.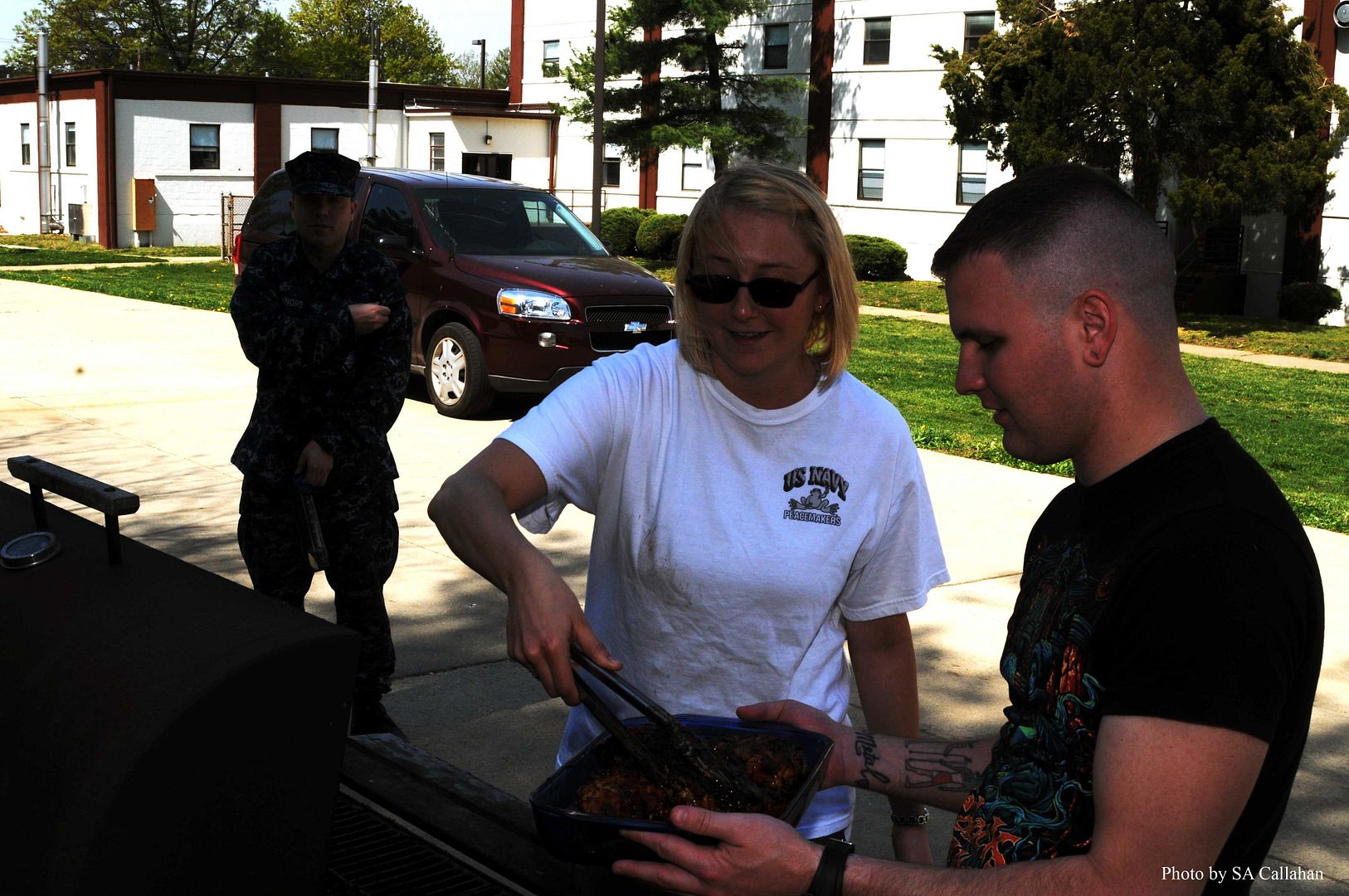 CS2 Preston, the barracks manager, works the grill. The whole Navy Detachment and some instructors gathered on the grinder to share a day under the Sun.
MCSN Jackson is the first to dig in.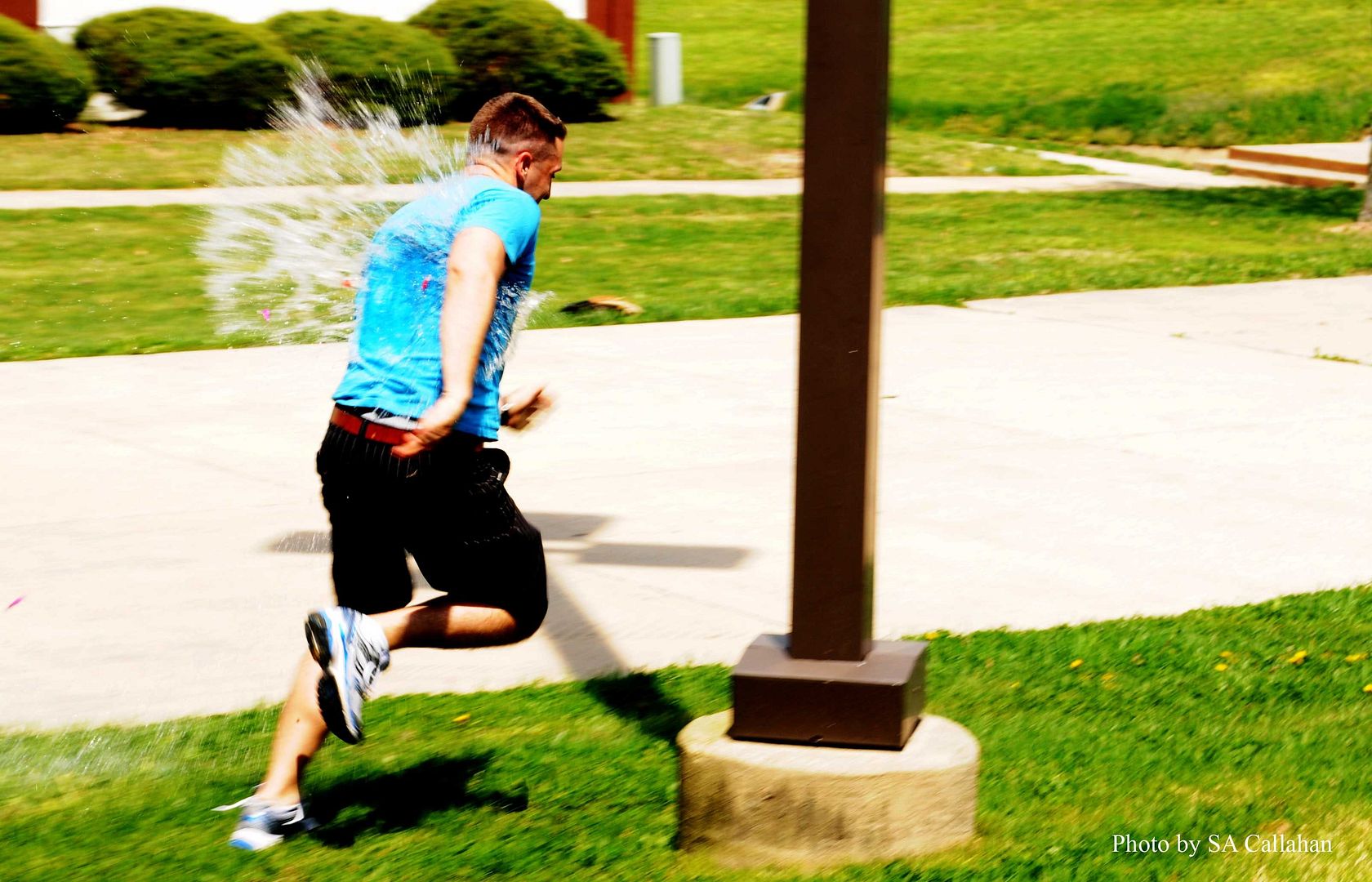 SN Carey is a notorious student leader, targeted by all.
SR Feddersen cools off with the help of MCSN Cotter.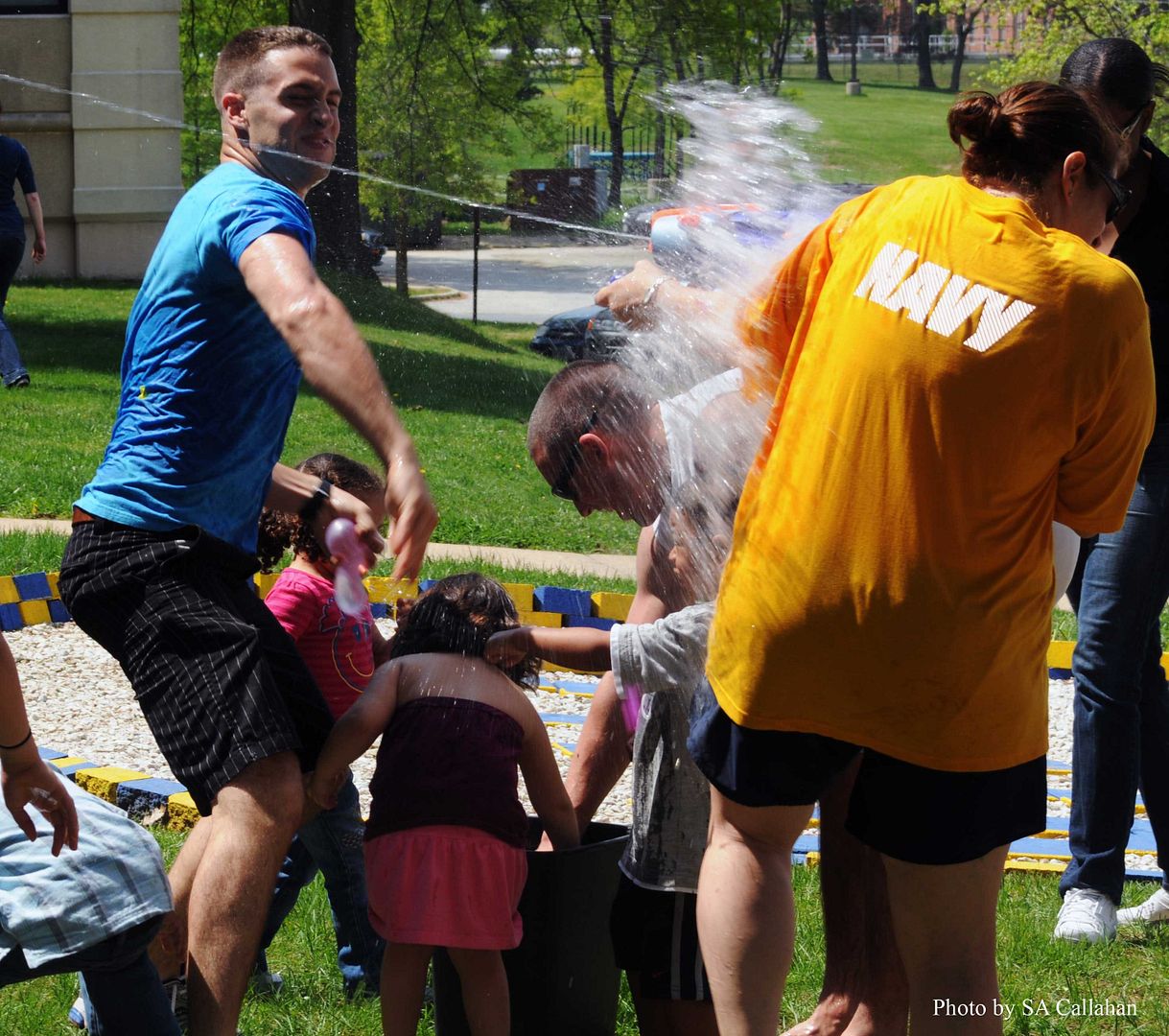 SN Carey gets his revenge on MC1 Farr, the Navy Detachment's leading petty officer.