The Basic Public Affairs Specialist Course (BPASC) Field Training Exercise (FTX) is the culmination of the course news writing and public affairs functional areas. [Editor: It's the first of two FTXs students go through, the second occuring near graduation.] The students are put into a simulated war zone in Afghanistan and must use the skills they have learned in those areas. I felt like everything I learned finally made perfect sense.
Story by Seaman Recruit Zachary D. Allan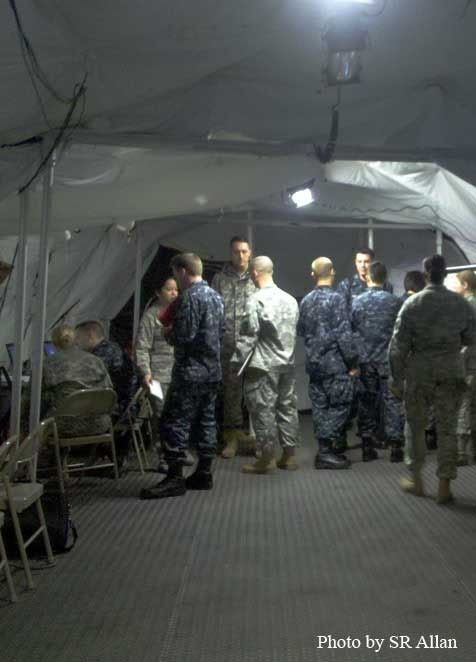 The BPASC class, the first half of BMCSC which is integrated with the other services, begins the day by meeting up to discuss the day's events and to give everyone tasks. The site is on the other side of the base from DINFOS to give the feeling of a Forward Operating Base.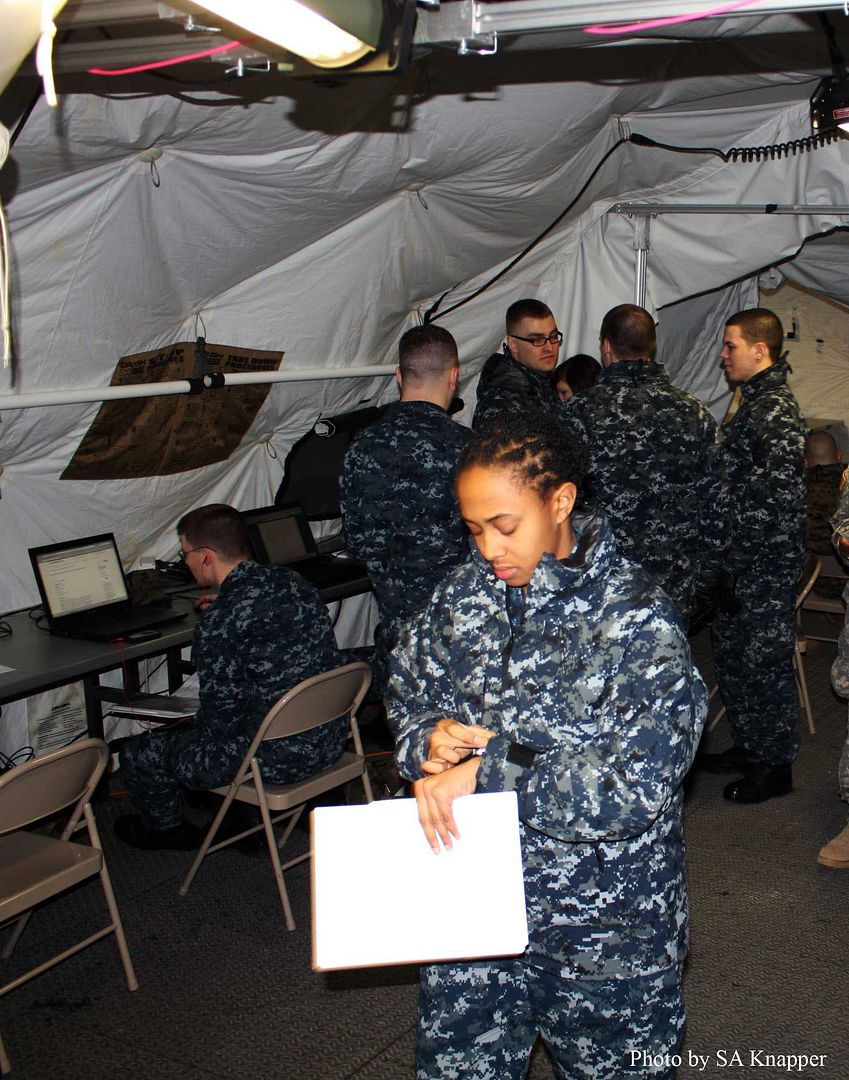 SN Briscoe gauges the time she has left to complete her task. There are set deadlines since FOBs need to push out information ASAP.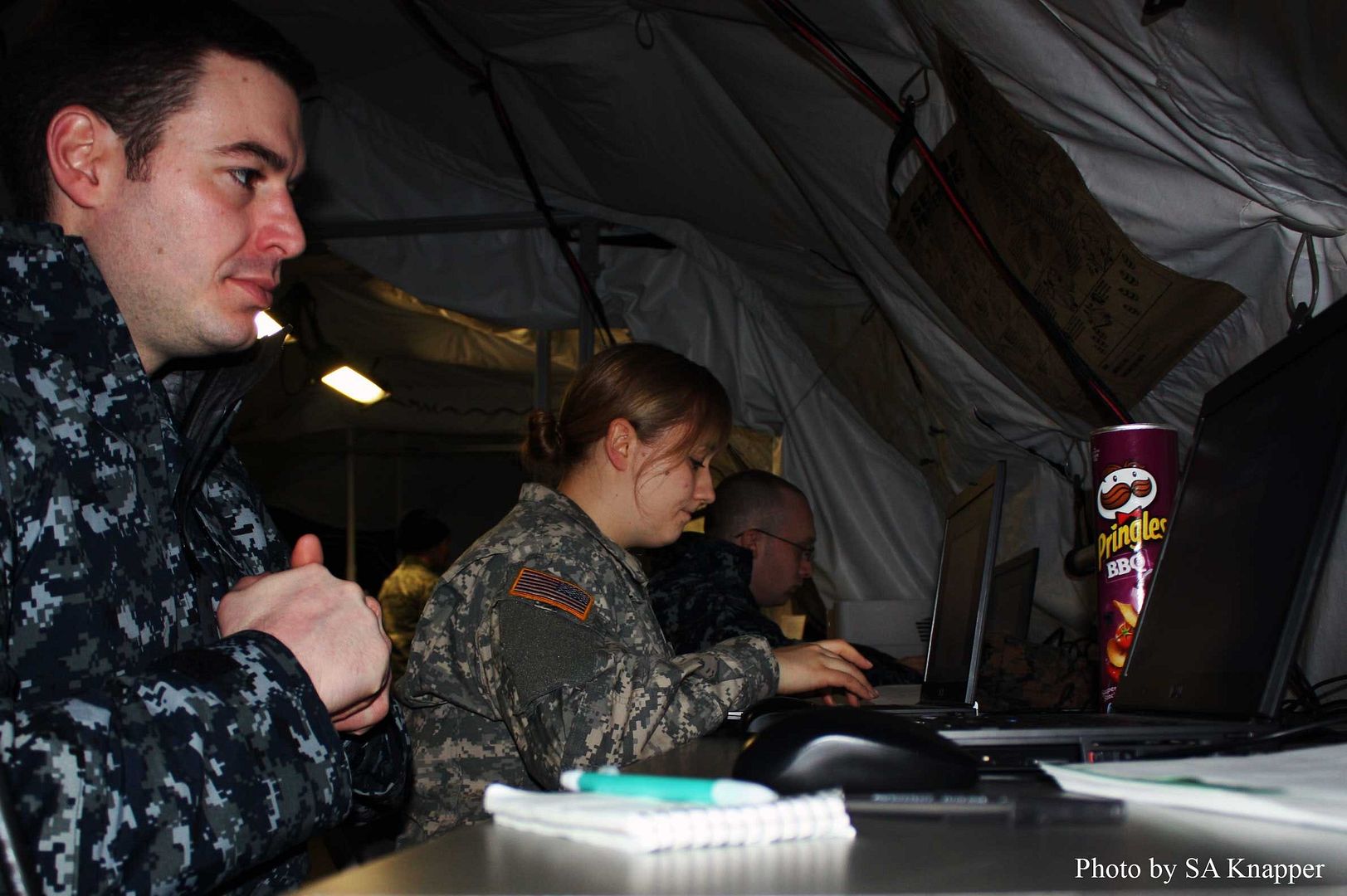 SN Meineke works on writing an external news release. The class is divided into four cells, spread over two tents with two work stations in each.
This is many of the sailors' first times eating Meals Ready to Eat. Everyone is warned by NCOs attending the class to watch out for the cheese omelette MRE.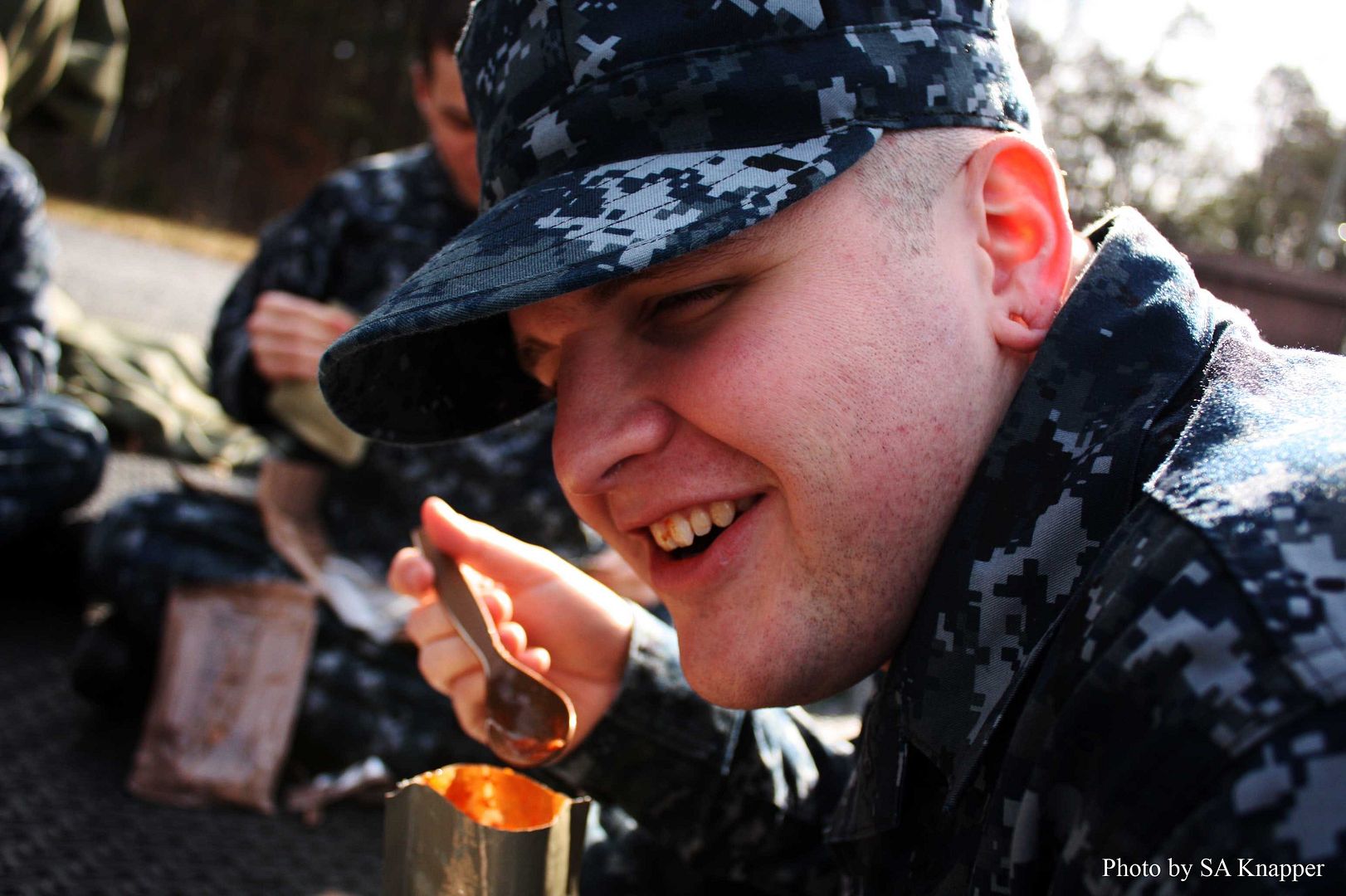 SN Wakefield enjoys a chicken salsa MRE. Each MRE is equipped with a self heating device.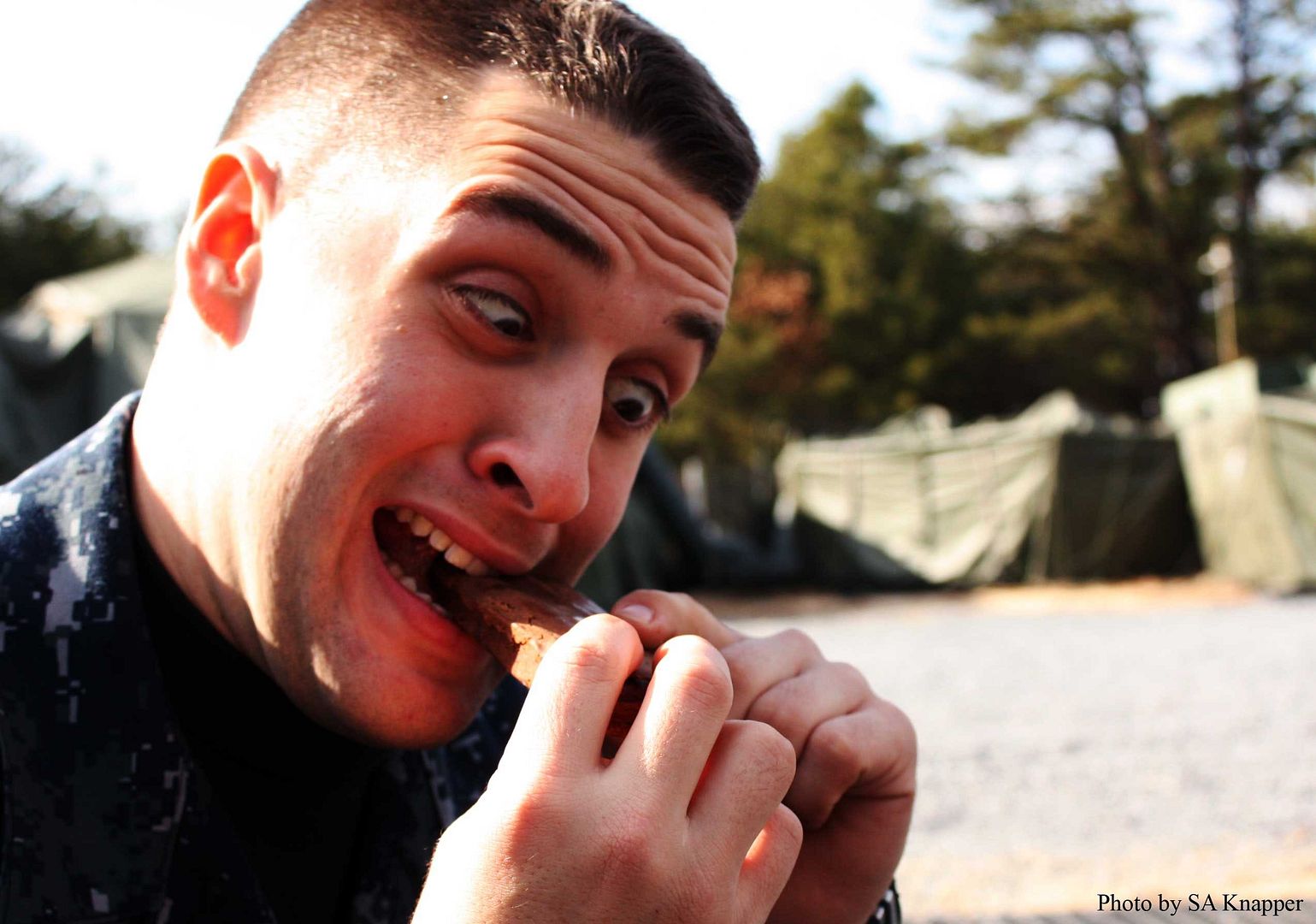 SN Carey puts forth an earnest effort to gnaw his way through a cookie from an MRE.
Eventually, he succeeded.
After a day of hard work, the class retires to the duty vans. Unlike the BMCSC FTX, the first one in BPASC is not overnight.