The Navy Detachment forms up on the grinder before marching to DINFOS. We march every Tuesday and Thursday.
SR Bramham posts as a road guard while the detachment marches on the road. Safety is of utmost importance in the Navy.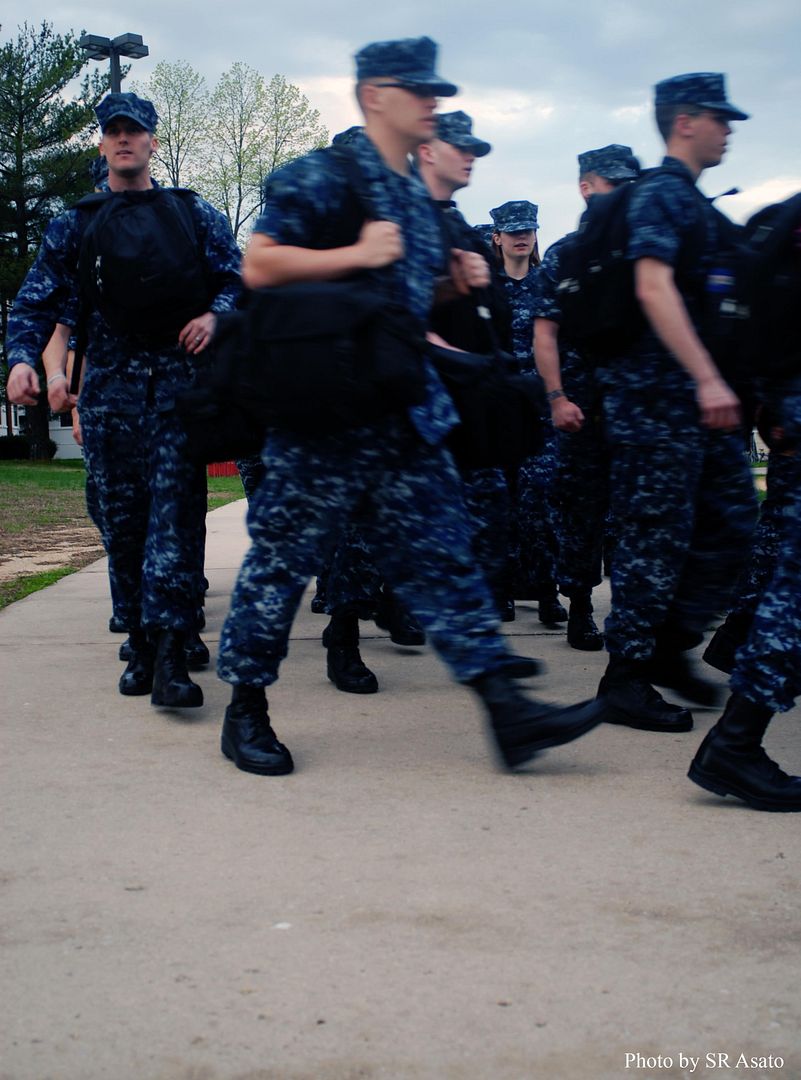 The formation performs a column left march around the Marine Detachment. Some sailors carry two bags (one in front and in back) to help the sailors who take on road guard and other duties in the formation.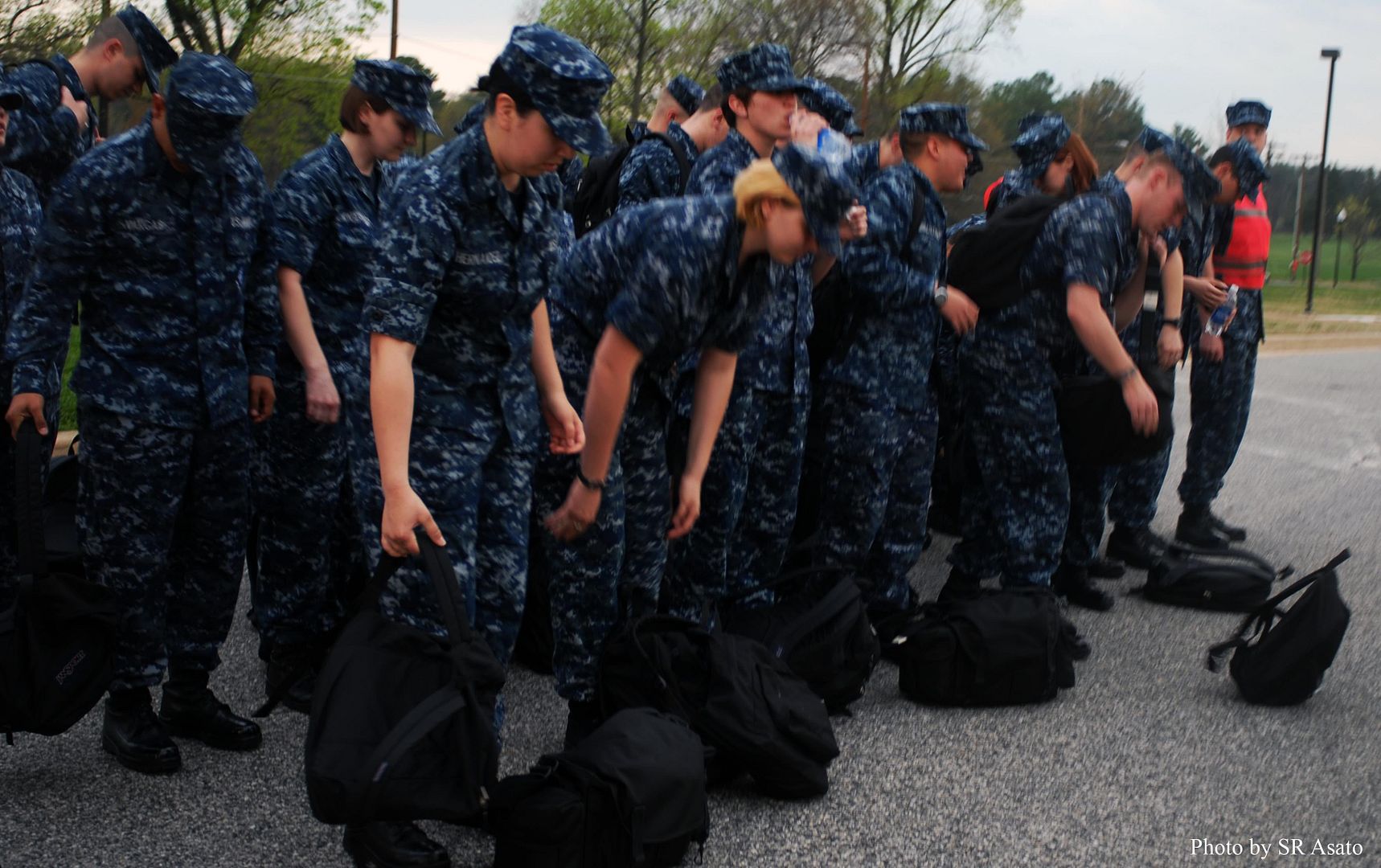 Everyone drops their bags before sounding off in front of DINFOS.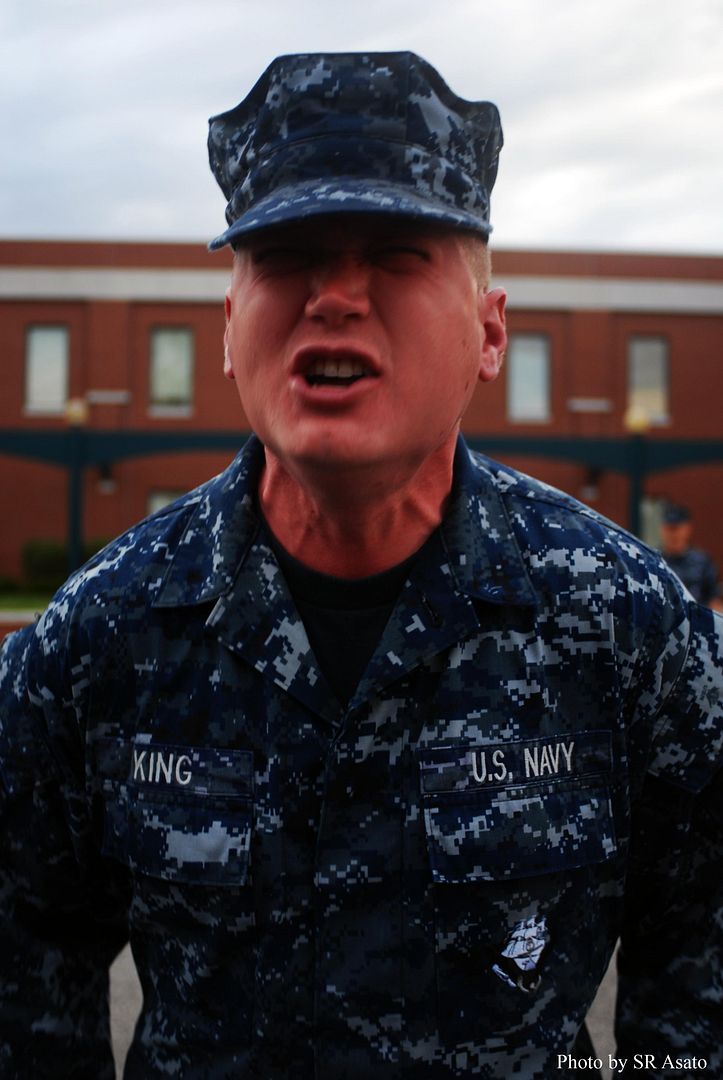 SA King, who leads the formation, sounds off to the formation. This is extremely motivating and a great way to start the day.
The detachment sounds off back to SA King for all the other services to hear.
Here's a marching video shot and edited by MCSN Perreault.